The project is led by Georgina Brewis at UCL, supported by co-investigators and a Stakeholder Advisory Board.
Dr Georgina Brewis is the project Director. Georgina is Associate Professor of History of Education at UCL Institute of Education. Georgina co-founded the Campaign for Voluntary Sector Archives in 2012 and has advised a number of voluntary organisations on archive issues, overseeing the deposit of the Volunteering England archive at LSE and the NCVYS archive at UCL. She is a member of the Records at Risk steering group.  She is involved in a number of related research projects on the history of history of voluntary action, youth and education and teaches courses on the history of charity, NGOs and youth movements across UCL.
Dr Charlotte Clements is a Co-Investigator. Charlotte is Lecturer in History at London South Bank University. She specialises in modern and contemporary British history with a focus on youth, welfare and charity in Britain since 1945. Charlotte teaches sources and methods, twentieth century British History and guest lectures on youth crime, youth culture and delinquency. She also oversees the work placement module and employability and volunteering activity in the Division of Social Sciences.
Professor Irene Hardill is a Co-Investigator. Irene is Professor of Public Policy at Northumbria University. She has a particular expertise in volunteering and the voluntary and community sector, demography and ageing, and knowledge exchange. Her current research is supported by a grant from the ESRC. Over the years her research has explored the changing world of work through the many meanings of work, paid and unpaid in the home and in the community.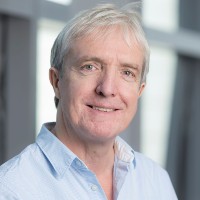 Dr Justin Davis Smith is the Chair of the project's Stakeholder Advisory Board. Justin is a Senior Lecturer at the Centre for Charity Effectiveness at Cass Business School, City University of London. He was previously Chief Executive of Volunteering England, Director of the Institute for Volunteering Research and Executive Director of Volunteering at NCVO. He has over 20 years researching and leading in the volunteering movement and has advised the UK Government and the United Nations on the development of volunteering policy.
Stakeholder Advisory Board
Current Membership is as follows:
Sadiya Ahmed, Everyday Muslim Project/Records at Risk
Beth Astridge, Project Archivist, UK Philanthropy Archive, University of Kent
Professor Virginia Berridge, London School of Hygiene and Tropical Medicine
Rob Baker, Archivist at Blind Veterans UK
Dr Sarah Mills, Loughborough University
Ruth Imeson, Heritage Services Manager & Inspire Data Protection Officer, Inspire: Culture, Learning and Libraries, Nottinghamshire Archives
Kathryn Preston, Sector Development Manager for the North West and Charities, TNA
Professor Chris Taylor, WISERD Civil Society, Cardiff University
Professor Pat Thane, FBA, King's College London