We have been collecting examples of the kinds of projects people are doing with, or using, voluntary organisations archives. We want to find out how archives are used for heritage work, campaigning, or education so that we can show how vital it is that such archives are preserved for future use.
The first two case studies are now live on the website.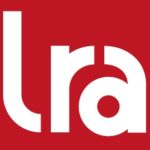 In this case study, archivist Paul Dudman explains how the Refugee Council, founded in 1951 has deposited their archive at the University of East London Library and Archive Service. He also explains how the archive has developed to work on civic engagement, include digital sources and oral histories, and to create a Living Refugee Archive to record the experiences or refugees and migrants.
The Royal Voluntary Service was originally founded in 1938 and today supports older people through a range of volunteering projects. Their archives are still held by the organisation and are managed by an professional archivist. In this case study, RVS discusses a project to digitise and make available copies of their regular bulletin. They talk about avoiding the pitfalls of copyright and managing projects on very small budgets.