Huge efforts are currently underway by many cultural and heritage institutions across the UK to collect, document and record the extraordinary times we are currently living through.
BBC Radio 4 is inviting listeners to describe their experiences of life during the coronavirus pandemic in a 400-word 'Covid Chronicle', which will be archived for posterity by the British Library Sound Archive. The Science Museum is collecting the medical, public health, industrial and scientific responses to the COVID-19 pandemic, the V&A is focusing on acquiring homemade rainbow pictures and shop notices, while Historic England has already received over 3,000 photographs of lockdown sent in by the public. Mass Observation continues to document 'everyday life' in Britain, but with greater emphasis on people's experiences during lockdown.
At regional and local level, many local record offices are similarly seeking to capture local aspects of the crisis, including Suffolk Archives' new 'Life in Lockdown' project. The Museum of London has announced it will collect objects and record first-hand experiences that reflect Londoners' lives during coronavirus. Amgueddfa Cymru, the National Museum of Wales, is doing likewise. There are dozens more examples. This is all the more remarkable given that most archives services across the country are closed and many staff are furloughed.
There is even a growing craze for individuals and families to create a personal archive of the pandemic by making scrapbooks or putting together time-capsules.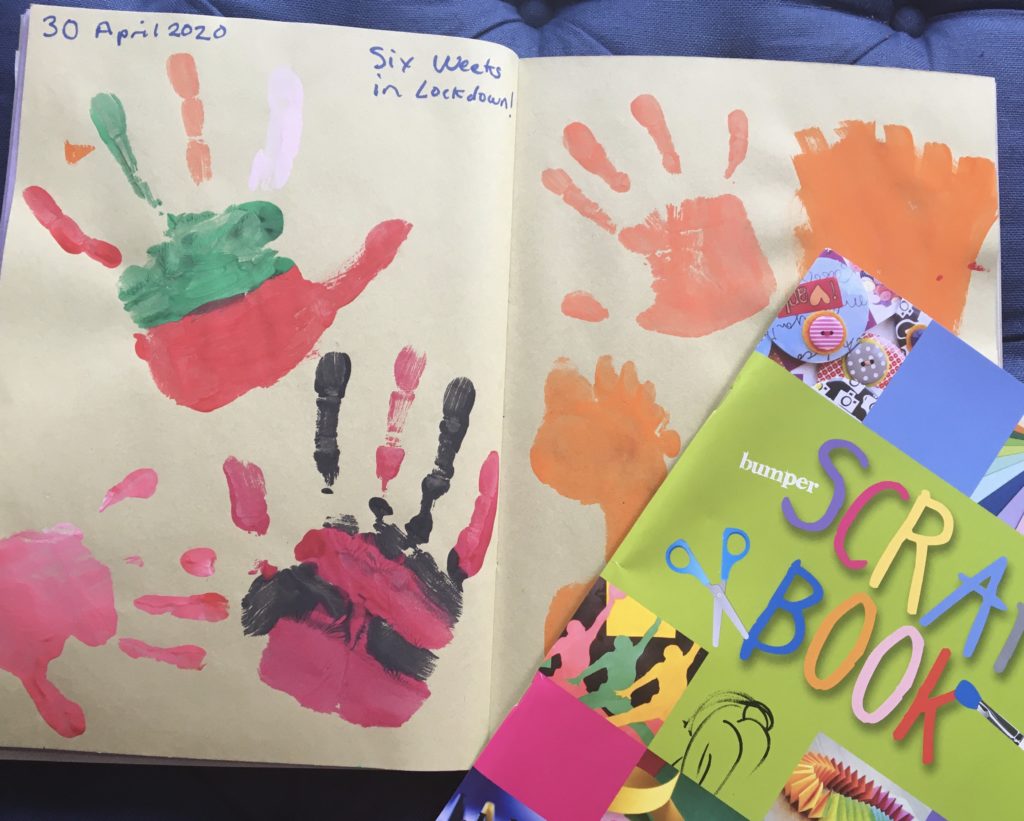 But who is recording the voluntary and community sector's contribution to the crisis?
The voluntary and community sector is at the frontline of the response to the COVID-19 crisis in the UK. Much has been written to date about the largest peacetime mobilisation of volunteers for the NHS, the formation of a nation-wide network of Covid Mutual Aid groups or the extraordinary fundraising efforts of Captain Sir Tom Moore and others. Less well covered by the mainstream media are the serious financial challenges facing a sector in which organisations are deprived of many of their usual income streams. There have been redundancies at several charities and the chance of merger or closure is around the corner for others. Apart from anything else, this places the often already vulnerable records and archives of voluntary and community groups at greater risk.
In May, the project worked with Mass Observation to encourage staff, trustee and volunteers from the voluntary and community sector to record their experiences as part of its annual 12th May day diary call. We were delighted when Karl Wilding, Chief Executive of NCVO, promised to submit his own account of the day! We are also aware of potential research projects that will collect evidence of the sector's response and we look forward to hearing more about these in due course. Do get in touch if you are involved in one of these. There is much more to be done, and the Archiving the Mixed Economy of Welfare project will support charities and NGOs to collect and preserve their own record of these turbulent times.
Next week, project co-investigator Charlotte Clements will take part in a virtual discussion on 9 June organised by History Acts, an organisation that aims to develop links between historians and activists. The panel will bring together archivists, historians and activists to reflect that those most affected by COVID-19 are often unable to speak. Who else is not being heard or listened to? The event is free to attend, register here.