The Refugee Council Archive at the University of East London (UEL)
The Refugee Council Archive, based at UEL is supported by one member of staff, archivist Paul Dudman. The Refugee Council works with refugees and people seeking asylum in the UK.  It has been offering practical support and advice to refugees and asylum seekers for more than 60 years.  The Archive is hosted by the Library and Learning Services at the University of East London.
How did your archive project begin?
The Refugee Council Archive was created and established by the Refugee Council and contains archival material from its inception in 1951 through to the present day.  The Archive was transferred to the University of East London in November 2002 with the remit that it would be preserved, maintained and made accessible for students, academics and external researchers within the fields of refugee and migration studies and beyond.
What was the aim of the project?
Our initial project was intended to be a civic engagement project with refugees and migrants which was undertaken between February 2015 and July 2015 under the auspices of the UEL's Library and Learning Service, and focusing on the preservation of refugees and migrants lived experiences in London. The project entitled, "Democratic Access or Privileged Exclusion? Civic Engagement through the Preservation of and Access to Refugee Archives," was more of a collaborative research- led- outreach project of UEL's Refugee Council Archives and the Centre for Migration, Refugees and Belonging (CMRB). The project sought to use existing Archives held within the UEL Library as a basis to forge new partnerships between students, academics, archivists and refugee community groups to deconstruct and preserve refugee history.
The aims and objectives of the project, included:
 to engage with local communities in an attempt to establish a Living Refugee Archive, and to promote and enable accessibility and engagement with existing collections;
to incorporate digital content collected as part of UEL's Oral History Project which would finally help facilitate continued discussions and civic engagement activities, and
to help encourage interaction between archivists, historians, NGO's and the communities themselves as to how the refugee experience can be adequately preserved and documented.
How did you develop your project (and fund it)?
The University of East London has been developing a remit for civic engagement and in 2015 and 2016 has encouraged submissions for civic engagement funding applications.  We have been successful in receiving funding for civic engagement projects relating to the Refugee Council Archive in both years.
Who was involved in the project?
This was a collaborative project involving UEL Library and Archive staff; academics; students and third sector organisations including the Refugee Council. We worked with partner organisations including the Refugee Council and Refugee Action and were able to develop contacts with new organisations and academic contacts, both within the UK and abroad.
What did you preserve and how?
One of the aims of this project was to try and collect oral histories of refugees and asylum seekers in London as a means of helping to engage with these communities and to help to counter-balance the bulk of more traditional "official" narratives located within the Archive.  The project relied largely on decolonised and oral study methodology which enables us to document the narratives of refugees without distortion, and to engage with communities with trust. Semi-structured and qualitative interviews were used as a primary method of data collection for the oral history of refugees in London.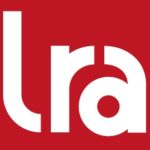 We hope to make details of the oral histories available on our Living Refugee Archive website once the coding is complete.
How have people used the archive or the resources created from it?
Part of the remit for our project was the creation of the Living Refugee Archive website at http://www.livingrefugeearchive.org/ Our plan is to use this website to help facilitate access to different aspects of the oral histories material that we have collected and also to facilitate access to archival materials from our collections over time.
 How can people access the archive?
The Refugee Council Archive and all archival collections located at UEL (including the British Olympic Association Archive; Hackney Emmpire Theatre Archive; East London people's Archive and additional refugee-based archival collections) are accessible to all.  Online catalogues are available through the Archives Hub website and for anyone wishing to make an appointment to view the collections, please contact the Archivist Paul Dudman, on p.v.dudman@uel.ac.uk or by telephone on +44 (0) 20 8223 7676.
What have been the biggest challenges you have faced while doing the project?
Overall, this was a very engaging project and we realised from the start the given the limited timescale (three months) and budget that this would only be a pilot project in the first instance.  We hoped that if successful then we would be able to build upon the work we have undertaken with this project with subsequent work.  Certainly methodological and ethical issues associated with undertaking oral history with vulnerable communities proved challenging but did lead to some very interesting discussions at our launch event for the project and have raised issues that we would like to explore further over the course of our future work.
Do you have any further plans for the project?
We are currently working with other community groups, including Komola Collective, a London-based theatre group, in a project to voice refugee children through research-based theatre.
UEL Centre for Migration, Refugees and Belonging members Dr. Rumana Hashem and Paul Dudman were awarded an external research bid, from the International Association for Forced Migration Studies (IASFM) from their 2016 Seed Fund.
The purpose of their latest initiative and the award of IASFM 2016 seed funding grant is to establish a Working Group which seeks to document and preserve original history of forced migration at both national and international level. The group would like to generate new partnerships and networking opportunities for developing forced migration archives and for helping with the creation of knowledge on, and the collection, documentation and preservation of forced migration history. We recognise that there is a need to work on how knowledge in the field of forced migration is created/ produced and maintained. Our aim for this Working Group, therefore, will be to bring together researcher, academics, librarians, archivists, activists, advocates (i.e. NGOs, charities and community groups) who are either interested in the history of forced migration and related fields, or are interested in the care and preservation of the archival and library collections that help to preserve the often hidden voices of the migration journey.
In conjunction with Dr. Rachel Tribe in the UEL School of Psychology, we have also been successful in obtaining civic engagement funding from UEL to establish an online mental health portal for practitioners working with refugees and asylum seekers.  We hope this will draw on resources that we currently have in the Archive and facilitate access to born digital materials as well.
We are also looking at ways in which we can enhance our collection of oral history testimonies.
To find out more about this project contact Archivist Paul Dudman: p.v.dudman@uel.ac.uk,