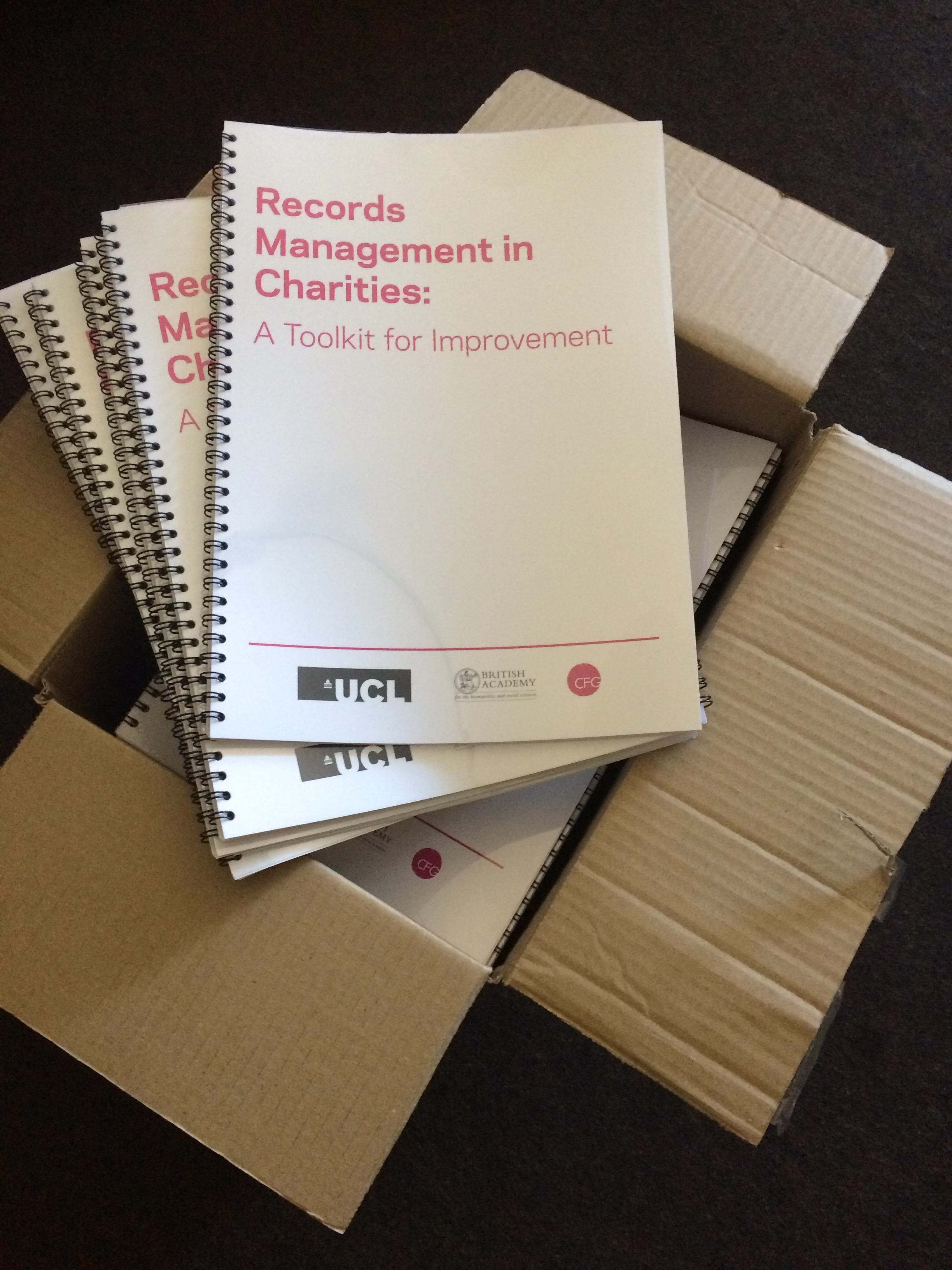 Getting my records has filled in blanks as I had lived a life of non-existence, I had nothing of my past, nothing was there, it was empty.
This eloquent testimony from a care leaver in 2013 was shared by the keynote speaker at the launch on 15 June 2017 of Records Management in Charities: A Toolkit for Improvement. Bruno Longmore of National Records Scotland made a powerful case that that all organisations – whether in the public, private or voluntary sectors – need to take records management seriously.
Voluntary organisations, however, face particular challenges in this area. Record keeping is vital for good governance and necessary for complying with the wide range of regulations that apply to voluntary organisations in England and Wales. However, many organisations find it hard to know quite what the state of their records is and what do to with them. There is a lack of advice, training and knowledge about record keeping and a bewildering array of different regulatory requirements.
With funding from a UCL Public Policy grant, I was very pleased to be able to form a new partnership with Charity Finance Group, the charity that champions best practice in finance management in the voluntary sector, in order to come up with some practical new support for charities in this area. The toolkit was researched and written by Charlotte Clements, who successfully navigated the complex worlds of records management and charity law to create a practical toolkit that should be of real value to anyone with responsibility for a charity's records – whether paid staff, volunteers or trustees.
Children's charities in particular have needed to do a lot of work around records management in recent years, as part of a national change in culture that now views record keeping as critical to guaranteeing the rights of citizens. Adults seeking information about their own histories, relatives looking to find those who were forcibly migrated to Canada or Australia and police compiling evidence in criminal cases against child sexual abusers, for instance, may all require access to such archives. In such cases good record keeping can help a charity assist with enquiries and provide evidence of decision making and the implementation of appropriate policies and procedures. In Scotland, it was a review of historical abuse in children's homes and residential schools (the 2007 Shaw Report) that led to new legislation in the form of the Public Records (Scotland) Act, 2011.
In light of these developments, The National Archives' recently published new strategy Archives Unlocked places an unprecedented emphasis on the importance of records for public trust, openness and accountability. This is not just about being able to fill in the blanks in personal stories, indeed the investigation into the horrific Grenfell Tower disaster is likely to rely on good record keeping in order to be able to hold organisations and individuals to account.
We launched the toolkit at the British Academy on 15 June, where audience members were able to pose questions to an expert panel made up of records managers and archivists from leading charities, including Barnardo's, the Children's Society and Blind Veterans, as well as from the British Records Association.
The toolkit takes the form of a self-assessment tool and set of guidance to implement an improvement plan. Far from assuming that a perfect system for managing records and information can be implemented straight away, the toolkit recognises that continuous improvement of an organisation's practices, policies and processes will be needed. We will be publishing the toolkit as a series of interactive web pages later this summer.
Do get in touch with me at g.brewis@ucl.ac.uk if you would like to find out more about this work.
NB: A version of this blog was originally posted on the UCL Public Policy website.